Surat, India becomes newest entry point for successful entrepreneurs to join global membership organization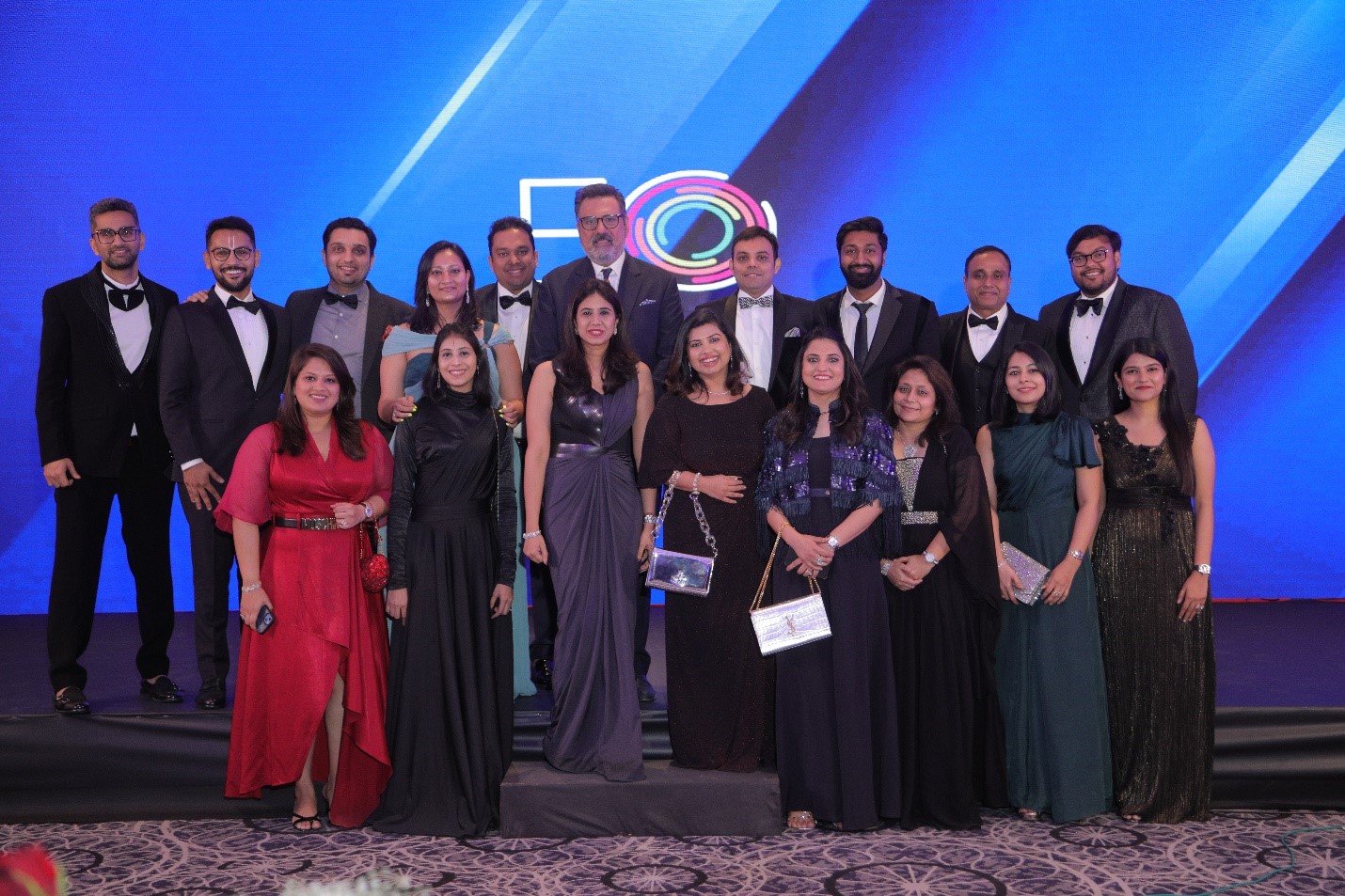 Founding Board Members of EO Surat
1 March 2023 (Surat, India) The Entrepreneurs' Organization (EO) is proud to announce the launch of its 220th chapter, in Surat, India. Located in the western Indian state of Gujarat, the new Surat chapter becomes the 27th one for EO in India and the 30th chapter in its fast-growing South Asia Region.
Founding EO Surat president Ankur Jain, a renowned automobile retailer and partner at BMW Eminent Cars Surat, began prospecting for this new EO chapter in 2019, but the COVID-19 pandemic slowed his progress. He persevered and resumed conversations with fellow entrepreneurs in 2022. Working alongside the EO Surat Board of Directors and their Membership Chair Aman Jain, the business owners successfully recruited 26 fellow entrepreneurs from the greater Surat area as founding members to establish the new chapter.
Ankur explained that his interest in creating an EO chapter in Surat started when a close friend, who is a member of the EO Gujarat chapter, strongly encouraged him to join the peer network. Jain also attended EO's premier regional event for South Asia, RIE, which firmed his decision to not only join, but bring fellow entrepreneurs into the EO community.
"Everything was thoughtfully planned," he said. "The hospitality and warmth, arrangements and entertainment were astounding. The experience was on par with any lavish wedding or multinational company's conference. The speakers were mind-blowing from different domains, including science, crypto, entertainment, politics, etc. It was one of the best events of my life to date."
With the launch of EO Surat, EO now has a presence in a city that is forecast to be among the world's fastest-growing urban areas from 2019-2035, according to The Economic Times. With a population of seven million people, Surat is best known for its diamond cutting and textiles, but is quickly becoming a technology hub, partnering with Microsoft and IBM in their "smart city" programmes.
The newest EO chapter begins with 30 active members whose companies collectively employ more than 18,000 workers across a broad range of industries, including: transportation, automotive, manufacturing, communications, arts, entertainment, recreation, waste management, construction, health care and social assistance. The median member's age is a youthful 37, while the median annual (?) sales for their companies is US$18.5 million.
EO Surat also launches with three women entrepreneurs serving on its chapter board: Shaivi Modi, Varsha Agarwal and Pooja Natkarni, whose businesses create growth in fabric textiles, brand marketing and health care. Commenting on their membership, Ankur added, "I am confident these leaders will undoubtedly play a large role in the growth and advancement of our chapter." Women currently hold 24 percent of all leadership positions across the global Entrepreneurs' Organization.
EO's Global Director for Chapter Launches, Joaquin Roiz, praised the business owners' tenacity in following through from initial interest to chapter launch and said, "We are impressed by this group's energy, creativity and leadership in organizing their peers and creating a new chapter. EO Surat will surely bring exciting opportunities for other business owners to connect develop and grow in this fast-growing city, for many years to come."
The EO Surat Board of Directors will continue to welcome membership applications from local entrepreneurs who share EO's values and have achieved a level of revenue that meets or exceeds US$1 million annually.
#####
EDITORIAL NOTES:
For media inquiries or additional information, please contact:
Dhwani Sapra: eo.suratchapter@gmail.com
About Entrepreneurs' Organization (EO): The Entrepreneurs' Organization (EO) is a high-quality support network of more than 17,000 business founders and owners across 70+ countries. EO helps entrepreneurs achieve their full potential through the power of life-enhancing connections, shared experiences, and collaborative learning. EO has been helping entrepreneurs achieve transformational growth since 1987 and its member network is committed to learning and helping each other succeed. For more information or to get involved, follow us on Linkedin, Twitter, Instagram or Facebook and visit our website: www.eonetwork.org